a NEW Exhibition
Legend
An INVITATION to the launch – Thursday May 16th 2019
All welcome.
Time: 7 pm onwards
Introduction: Si Homfray will make a short introduction about the work and talk about the motivation behind this project on the evening 7.45pm.
Drinks and nibbles will be available.
Venue: Peak District Design – Gallery and Workshop ( 2a Hathersage Business Park, Hathersage, next door to the gym opposite the railway station, S32 1DP ).
This colourful exhibition of artwork from Si Homfray features new ways of looking at and mapping out our Peak District. It is a celebration of the first National Park.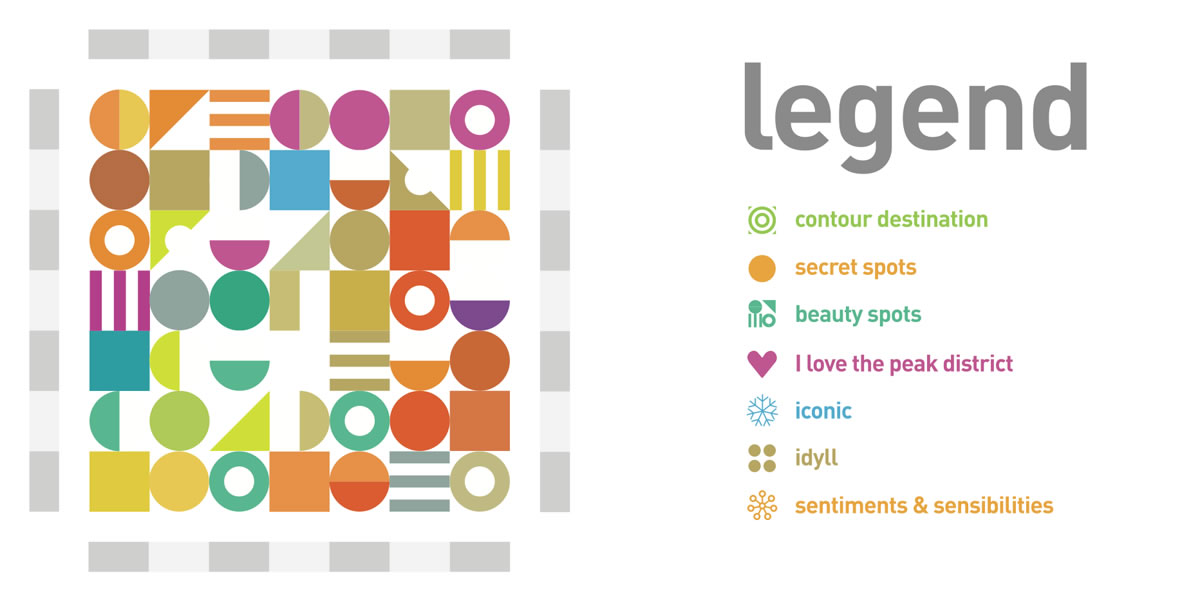 Legend, takes the literal representation of the area's map and recreates it as a study of the issues that surround our ever increasing need for outdoor spaces, in particular for well being and resetting the natural balance of all our lives.
Legend covers a broad range of current and immediate issues on a local and a global level.
The work asks questions, as diverse as, how we use a park to build our relationship with nature to how we can change the mindsets of those in charge, exploring the irony of privilege, with work highlighting how the very people who need a park most, are often those least aware of their situation.
Through pattern, maps, colour and graphic design, Si explores these issues with degree of sensitivity and an abundance of colour that he hopes will contribute to building new pathways for us to follow in our new relationship with the planet.
a modern vision of ancient ways.